RefreshLock was an early version of RefreshForce. The RefreshForce article describes more about what this program solved. It has similar capabilities, but with a few extra features that are easily accessible because it runs in the background. It also uses a different methodology for overrides (programs think that 60Hz is still available, but when it is chosen, 85Hz or above is actually used).
You can:
Easily enable/disable the refresh override feature
Blank the monitor
DPMS Standby (puts the monitor on 'reduced power')
DPMS Off (reduces many monitors' power to nearly zero)
Lock the PC and then perform either blanking or DPMS features on the 'lock screen'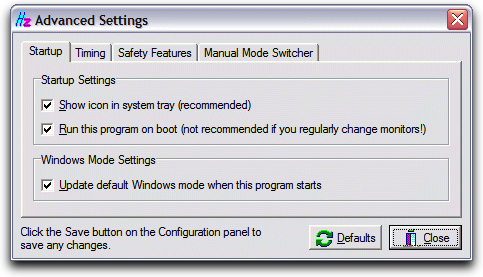 It's simple to lock your computer and switch your monitor off using the menus: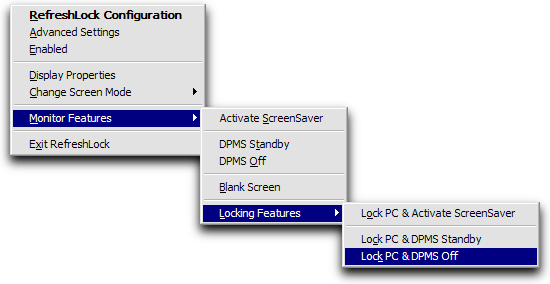 This program was particularly popular with administrators of large networks due to its reliability and versatility between different setups. The feature allowing you to hide the system tray (notification area) icon stopped the program from being readily tampered with whilst it did its job.