Erdas Imagine Tools
These are some tools that add important features that were missing in Erdas Imagine, such as batch georeferencing of images (in different locations) and automatic cropping of paper maps:
| Name | Description |
| --- | --- |
| Easy Register | Automatically works out the bounding co-ordinates for every Ordnance Survey map in the UK, and enters 4 or 6 sets of GCP sources into Erdas Imagine. For example, the OS sheet TQ1234-1334 would have 6 sets of X/Y co-ordinates. |
| BCF Converter | Enables batch registering of hundreds of images in Erdas Imagine, all in different locations -- meaning they can all be set up during the day and run overnight. |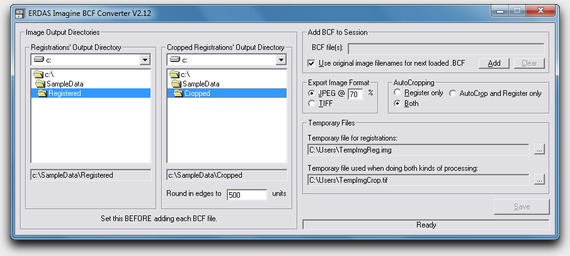 Note: I cannot sell or offer these products. I wrote them, but I do not hold the copyright. They are here to showcase my capability for a future employer only.