Awards
2020 Employee of the Month
Voted EOTM for April 2020. Chosen by my colleagues.

2019 Christmas Awards
Won a named, glass framed certificate, which displays:
Shining Star

An employee who has demonstrated that they have strived in their role to complete the best outcome as possible.

Voted by the Operations Board.
This shows that even when working in Development, I can make positive and noticable differences to other teams. Here is the champagne: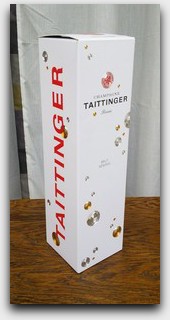 2018 Christmas Awards
Team of the Year
Awarded to the Development Team. I was one of five developers at the time. Obviously, I can't claim credit for this one; it was a team effort!
My colleagues and I were awarded a trophy, a framed certificate, and a bottle of wine each: